News
Gdansk visit
Two of the Herring Era Museums employees visited Poland last January. They travelled to Gdansk in order to visit the National Maritime Museum. The museums headquarters are located in the city. The National Maritime Museum operates nationwide, with about 240 employees and six branches. Our staff, Anita and Steinunn, got the chance to visit four branches; the headquarters in Gdansk and the Maritime Culture Centre where the conservation department is located as well as The Shipwreck Conservation Centre in Tczew and Vistula Lagoon Museum in Kąty Rybackie.
The National Maritime Museum in Gdansk largely focuses on conservation and research on shipwrecks that have been rescued from the sea. All facilities for conservators and other staff are exemplary. For example they have full access to techniques such as a three-dimensional scan and printer, an x-ray and a dry freezer in their facilities. A large part of their museum collection are shipwwrecks, or parts of them as well as clothing, utensils and tools from the ships and their crew, many of whom have have lain on the seabed since the 11th Century. Their museum collection is for the most part very different to ours, here at The Herring Era Museum, given that our collection mostly consists of artifacts from the 20th century.
The visit was nevertheless significantly instructive and informative, especially in the field of preventive preservation and conservation of maritime heritage - and now we're hoping to get the chance to welcome employees from the National Maritime Museum in Gdansk to our museum here in Siglufjörður.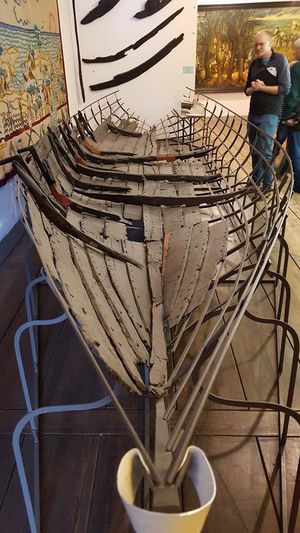 One of the shipwrecks - seen at the exhibition in the Granaries on Olowianka Island.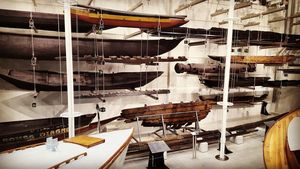 "Boats on a string" in the Shipwreck Conservation Centre in Tczew.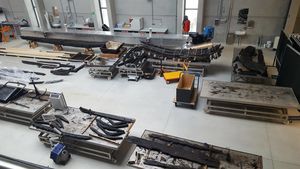 Conservation workspace in Tczew.
News