Ragnar Páll Einarsson
Ragnar Páll Einarsson, born in 1939. Ragnar studied art in Reykjavik and London. He works in an impressionist style in his depictions of landscape and the human form. Colors and sophistication characterize his work. Ragnar has created a number of paintings of his childhood home; the herring town of Siglufjörður.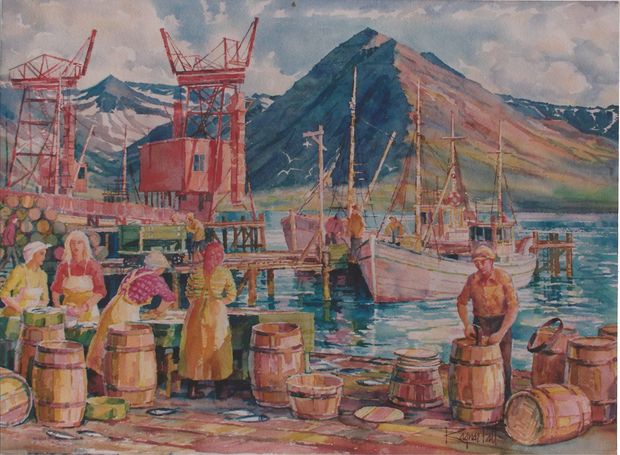 At the salting-staion, watercolours.